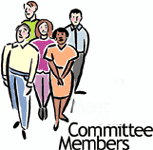 2013 Staff Parish Relations Committee
The purpose of this committee is to work with staff so that the mission of the church is realized. We are the liaison between the staff and the congregation. Therefore, if you have any concerns, we encourage you to contact a member of the PPR Committee.

All information shared with a member and all our meetings are confidential. The current PPR Committee's focus is on the mission of this church. Please keep us all in your prayers.
Home About Staff Music Worship Watch Sermons Online
Pastor Photos Prayer List Location Links Calendar Sunday School Newsletter Helping Hands Mail AIM/Rothfus Scouting Announcements Guest Book UMW Special Interests Recipes