October Recipe
(From October 2011 "The Shepherd's Messenger" Newsletter
and Our Church Cookbook)
TORTENLINI SOUP
Submitted by Cindy Dutton
1 8oz bag cheese tortellini 1 box (10 oz)
3 14 oz cans chicken broth
1 16 oz diced tomatoes
1 16 oz can chick peas/garbanzo beans, drained
1 box (10 oz) frozen chopped spinach, thawed
2 cloves garlic, minced or pressed
1 tsp. dried basil
2 TBS chopped fresh parsley (optional)
Parmesan cheese
Bring tortellini in chicken broth to a boil, simmer 5 minutes. Then add remaining ingredients. Return to boil, then reduce heat and simmer 5 minutes. Serve with parmesan cheese to top each bowl. Yield: 8 cups.
September Recipe
(From September 2011 "The Shepherd's Messenger" Newsletter
and Our Church Cookbook)
M & M PIZZA COOKIES
Submitted by Shirley Poore
1 Cup margarine
1/2 Cup sugar
1/2 Cup packed brown sugar
1 Egg
1 tsp Vanilla
2 Cups flour
1/2 tsp baking soda
1 (22 0z) bag of M & M mini baking chips
3/4 Cup chopped nuts (optional)
Cream margarine and sugars until light and fluffy. Beat in egg and vanilla. Add dry ingredients, mix well. Add M & M bits and nuts. Spread on 2 greased (12" round) Pizza pans. Leaving dough 1/2 inch from the edge. Bake at 350* for 15-20 minutes. Cut into wedges, like pizza.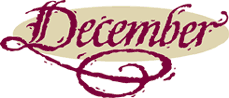 December Recipe
(From December 2010 "The Shepherd's Messenger" Newsletter
and Our Church Cookbook)
SWEDISH CHRISTMAS COOKIES
Submitted by Doris Kellogg
Cream:
1 cup butter or margarine
3/4 cup sugar
Add:
2 egg yolks
1 tsp almond extract

Mix all together and add to creamed mixture:
2 1/2 –2 3/4 cups flour
dash salt

Also: 4 TBS chopped almonds
2 TBS sugar and 1 egg white
Mix all and chill 30 minutes. Divide dough into six equal portions. Roll each portion to make a rope about 24" long. Cut each rope into 2" pieces. Place on cookie sheet.
Brush with:
1 egg white, slightly beaten. Sprinkle with sugar and almonds. Bake at 375 for 10 minutes or until firm and slightly brown at edges. Let cool on pan 2 minutes before removing to wire racks
************************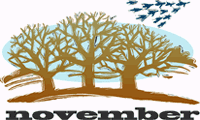 November Recipe
(From November 2010 "The Shepherd's Messenger" Newsletter)
CRANBERRY SWIRL COFFEE CAKE
Submitted by MaryLou VanValkenburgh
1-1/4 cup butter
1 cup sugar
2 eggs
2 cups flour
1 tsp. Baking soda
1/2 tsp. Salt
1 cup sour cream
1 tsp. Almond extract
8 oz. Whole cranberry sauce
1/2 cup Walnuts
Cream butter and sugar together. Add the eggs and beat well. Combine flour, baking soda and salt. Add alternately with sour cream. Add Almond extract. Place half of the batter into the bottom of a well greased tube pan. Swirl half the cranberry sauce over the batter and sprinkle half the walnuts. Then repeat with remaining items. Bake in 350* oven for 55-60 minutes.
*********************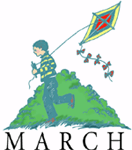 March Recipe
(From March 2005 "The Shepherd's Messenger" Newsletter)
Cookies From Cake mix
Submitted by Sue Simmons
Typed by Michelle Quattrini
1 box cake mix (2 layer size) any flavor
1/2 cup oil
1 Tbsp. water or milk
2 eggs
Add oil ,water and eggs to half the cake mix;
blend well. Add remaining mix; blend well. Drop
by teaspoonful on greased cookie sheets. Bake
375° for 10 -15 min. Add chopped nuts , coconut
or chocolate chips to the batter if you wish.
Makes 3 dozen.
Previous Recipes