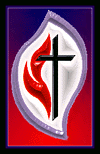 Cuba United Methodist Women
| | |
| --- | --- |
| President | Thela Snow |
| Vice President | Janet Calcagno |
| Secretary | Shirley Poore |
| Treasurer | Holly Scoville |
| Secretary of Program Resources | |
| Cheer Chairperson | Sue Simmons |
| Reading Coordinator | |
&nbsp:
The UMW is open to all women who are interested in Christian fellowship. The group has two rummage sales a year to raise money to support both global ministries and the local church. Other activities include planning a Women's Sunday once a year and sponsoring a family at Christmas. Meetings are held on Saturday mornings so that working women can attend and are welcome to bring children. A short program follows brunch. Come and get to know your neighbor!

UMW MEETING - May 20, 2017
Submitted by Shirley Poore


Thela opened with prayer.
Cindy provided the refreshments.
Were 7 lady's in attendance,
$7.25 for Sue's Cheer Budget.
Had Lydia Hall Lockmann show photos & told us about her Peace Corp
trip to Kosovo.
Secretary read minutes of April meeting. Was accepted by Janet 2nd by Ruth.
Treasurer's report, balance $787.83 at this time. Accepted by Janet. 2nd by Cindy.
Made $600.00 on rummage sale. The flatware is in.
Have a $64.00 credit from Premium Coffee.
Linda Nelson will be collecting the money for Prayer & Self- Denial. Due by July 2.
Our June Dinner will be June 21 in Duke House in Wellsville,
Will be in downstairs. Reservations & menu choices by June 15,
Cindy will get menu choices to us.
Dinner at 5:30. Leave Church at 4:45.
Our next meeting will be September 23, 10:00 AM
Refreshments will be provided by Cindy.
Dates to remember:
June 21 - June Dinner at Duke House in Wellsville.
Reservations & menu coices due by June 15.
Leave church at 4:45 pm. Dinner at 5:30 pm
Next Meeting:
Saturday, September 23, 2017
10:00 AM.
All ladies are welcome


Food Pantry Collections
Submitted by Cindy Dutton
On Communion Sundays, the first Sunday of each month, the UMW will be collecting items for the food pantry. Please bring in non-perishable items to help support our local food pantry, located at the First Baptist Church.
We are so fortunate to have a food pantry in our community, and it is because of you that we do! Thanks for your continued support to this all important ministry.

Birthdays &nbsp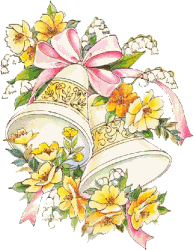 Anniversaries
Home About Staff Music Worship Listen to Sermons Online
Pastor Photos Prayer List Location Links Calendar Sunday School News Letter Helping Hands Mail AIM/Rothfus Scouting Announcements Guest Book