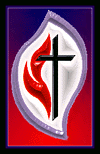 Cuba United Methodist Women
| | |
| --- | --- |
| President | Janet Calcagno |
| Vice President | Thela Snow |
| Secretary | Sharry Semans |
| Treasurer | Holly Scoville |
| Secretary of Program Resources | |
| Cheer Chairperson | Sue Simmons |
| Reading Coordinator | |
&nbsp:
The UMW is open to all women who are interested in Christian fellowship. The group has two rummage sales a year to raise money to support both global ministries and the local church. Other activities include planning a Women's Sunday once a year and sponsoring a family at Christmas. Meetings are held on Saturday mornings so that working women can attend and are welcome to bring children. A short program follows brunch. Come and get to know your neighbor!

UMW MEETING - December 15, 2018



A revision was made to the November 17, 2018 Minutes – Thela suggested that we may want to consider hygiene kits, not "buckets".
• Deb contacted Meghan Cusomano and received information for two families. Meghan was given two $150 gift certificates for Walmart, and two $100 gift certificates for the Giant which she will give to the families. Meghan was told to let us know if she has another family we can help.
• The Christmas Gift Tree has some homemade hats and gloves, and Janet received more donations from her bank.
• The Genesis House requested a donation. A motion was passed to buy two of their kits for $20 as the donation.
• Thela gave an update on the Haiti project.
• Holly is looking for information on what to include in the hygiene/health kits we would make.
• The slate of officers for the January election are as follows:
President – Janet Calcagno
Vice President – Thela Snow
Treasurer – Holly Scoville
Secretary – Sharry Semans
Dates to remember:
Next Meeting:
Saturday, January 19, 2019
10:00 AM.
All ladies are welcome


Food Pantry Collections
Submitted by Cindy Dutton
On Communion Sundays, the first Sunday of each month, the UMW will be collecting items for the food pantry. Please bring in non-perishable items to help support our local food pantry, located at the First Baptist Church.
We are so fortunate to have a food pantry in our community, and it is because of you that we do! Thanks for your continued support to this all important ministry.

Birthdays &nbsp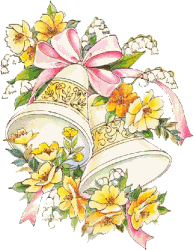 Anniversaries
Home About Staff Music Worship Listen to Sermons Online
Pastor Photos Prayer List Location Links Calendar Sunday School News Letter Helping Hands Mail AIM/Rothfus Scouting Announcements Guest Book